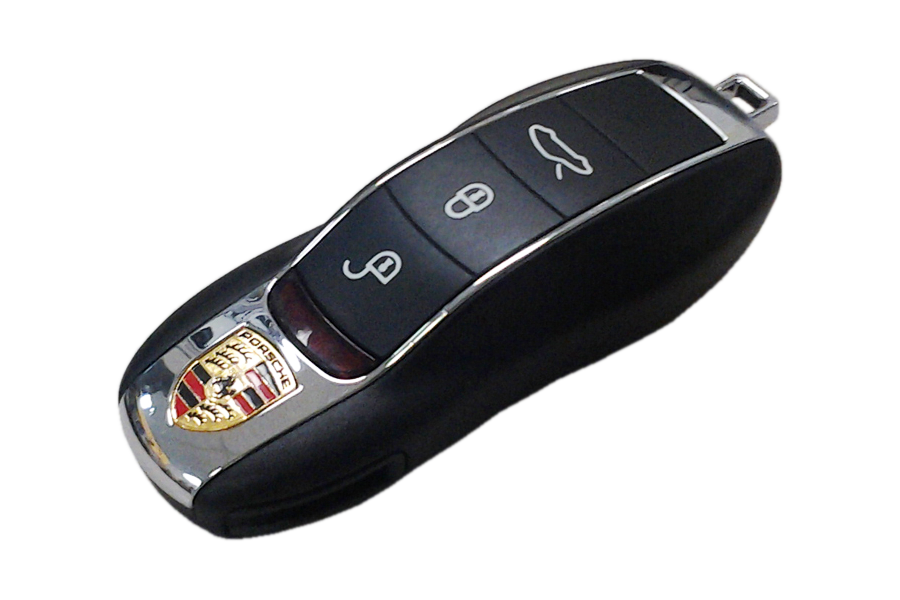 We have always said the standard Porsche Fob is one of the better on the market with its design following the iconic Porsche contours.
However the black plastic is still a little wanting.
For customers wanting something a little more bespoke, aside from our fob personalisation service, we also offer a range of handmade Leather Fob Pouches such as this one commissioned by our customer in the UK.
If you would like Phoenix Bespoke Keys to supply you with a bespoke handmade leather key/fob pouch, please get in touch or visit our online shop.