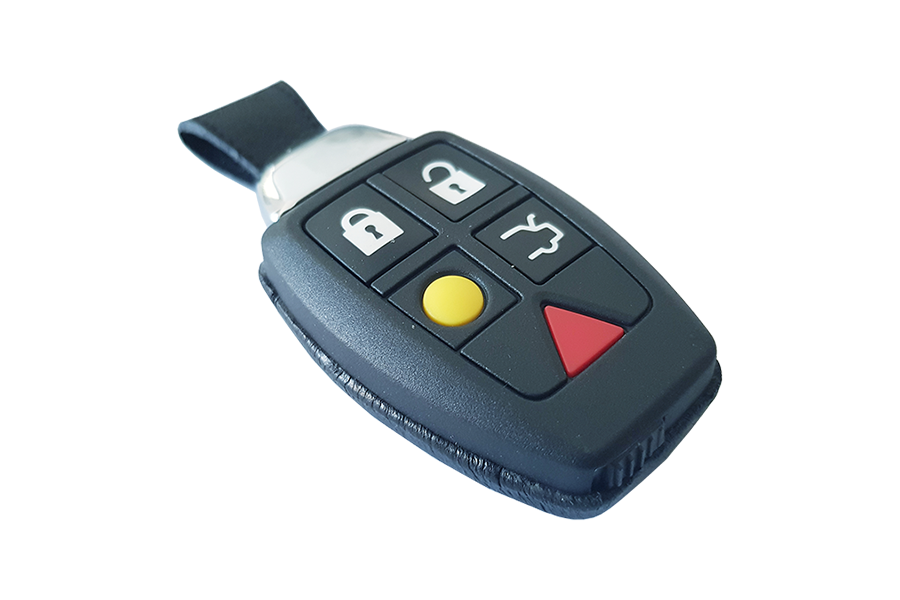 We do not need to go on about the Volvo Era Fob, suffice to say it is in need of upgrade and Phoenix Bespoke Keys can now add a further upgrade option to this less than special fob.
After considerable R&D we have not only developed the upgrade for the internals into this far more attractive Fob, but ensured the aesthetic longevity of our upgrades by developing a methodology to enable to paint we use (colour matched exactly to your paint code) and the lacquer to retain enough flexibility to enable the buttons to be used without cracking the finish.
We offer a variety of options where we can colour match the main body to your vehicles paint code (with optional accents), or come up with a bespoke design. We can also apply a script of your choice to the Chrome Side Blade in a variety of colours, and/or we can colour match this side blade to your vehicle.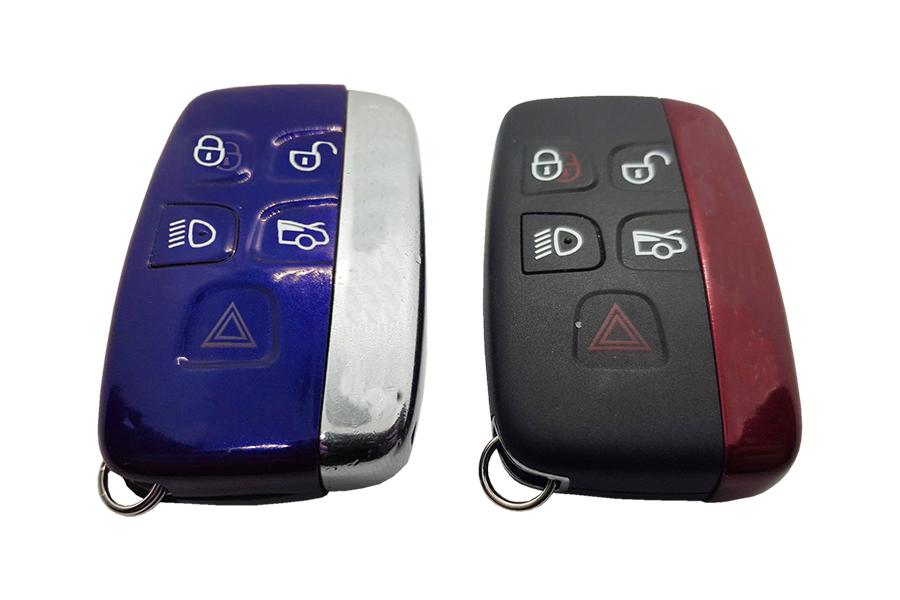 Our two examples here show the Main Body finished in Blue with chrome side, onto which we can put any script, and the second with the Main Body as standard with the Side Blade in Aston Martin Red again onto which we can put any script.
If you would like Phoenix AMKR to upgrade your Volvo style Aston Martin fob to this later Jaguar/LR Style Fob and personalise it for you, please get in touch or order your upgrade through our online shop.