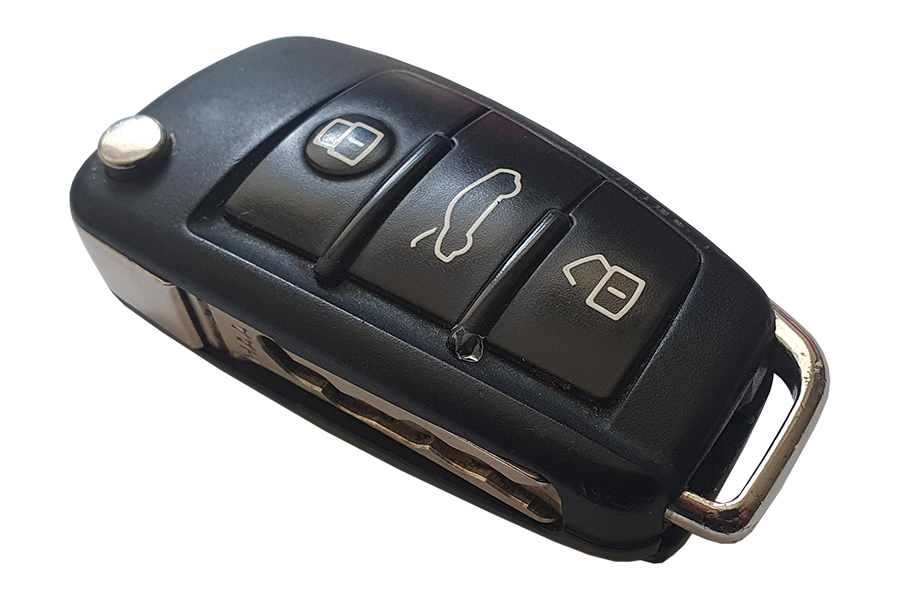 The Audi R8 Flip key is nothing special. Sharing the exact same design as the rest of the Audi range (with the exception of the 'frunk' logo on the button pad), it is not exactly 'supercar' looking.

Our customer from USA got in touch with Phoenix Bespoke Keys to rectify this and turn their key into something a little more special. After discussing options it was settled they key would be finished in Estoril Blue with the R8 logo on the battery cover.

Our customer, having decided they in fact wanted the key with the Gen 1.5 Logo, commissioned us to then update the logo on the battery cover for them.
The result is a stunning looking key that is as special as the R8 it belongs to
If you would like Phoenix Bespoke Keys to repair, upgrade and / or personalise your Audi Key, please get in touch or visit our online shop.