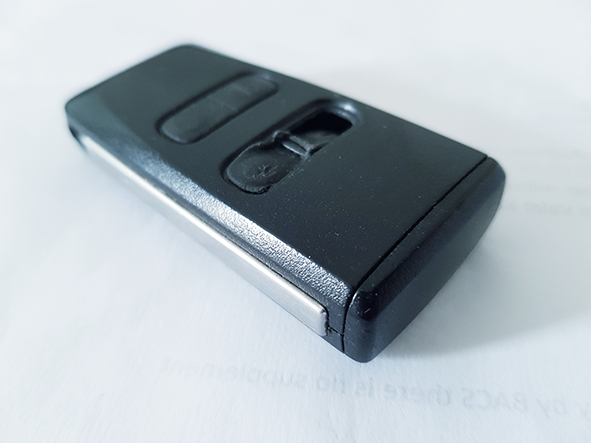 Our customer in the UK, having seen one of our recent Valet Fob upgrades, contacted us with their rather tired looking Valet Key, which was suffering the all too common fault of the collapsed rubber buttons.
After discussing options with us, our customer commissioned us to refinish their fob in Midnight Blue to complement their car, and perform our bespoke Glass Key Button Upgrade to not only improve the aesthetics of the fob but to also ensure its operation years into the future.
To top it off, they requested we attach the famed AM Wings Badge to the end cap of the fob.
The result, as always, is a stunning looking Valet Key that will now last the test of time and look far more in keeping with the beautiful car it starts.
If you would like Phoenix Bespoke Keys to personalise your key, please get in touch using the links below